SoulSisters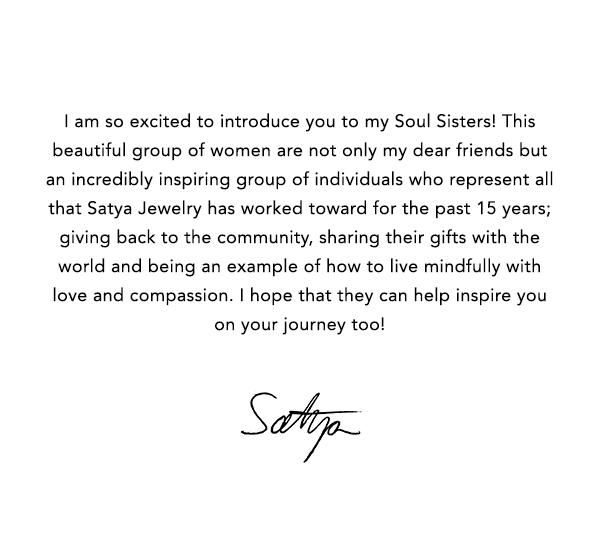 ---
Gurmukh
As a seeker, Gurmukh left her home and headed west at the age of nineteen. It wasn't long until she found her Spiritual Teacher Yogi Bhajan and the calling of her Destiny in 1970. Yogi Bhajan gave her a spiritual name that means, "One who helps thousands across the world ocean." For more than four decades Gurmukh has traveled the world to teach and as the years continued, Gurmukh and her husband Gurushabd opened Golden Bridge Yoga, a studio in New York City, which is a thriving sanctuary for Kundalini Yoga and Meditation. Gurmukh's grace and wisdom continue to expand, transmitted through her teachings. Like Satya, Gurmukh has a deep passion for all children and sharing this journey with like-minded Soul Sisters is a "dream come true".
Things to know:
Favorite Symbol: Lakshmi - The Goddess of prosperity & abundance
Favorite Gemstone : Tourmaline is the vastest and most multi-dimensional gemstone that I've ever felt and experienced.
Spirit Animal: Elephant
Sun Sign: Pisces
Moon Sign: Scorpio
Rising Sign: Taurus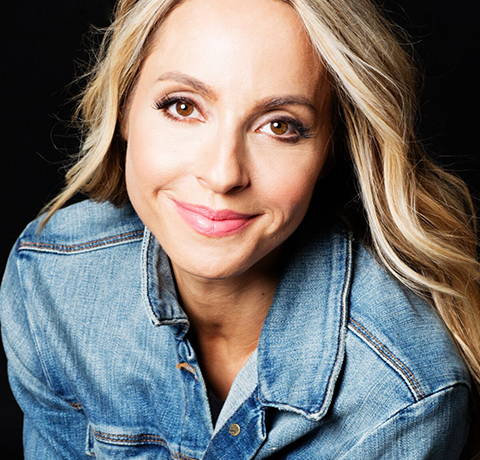 Gabby Bernstein
Gabby Bernsetin is the #1 New York Times best-selling author of The Universe Has Your Back and has written four additional best sellers. She was featured on Oprah's Super Soul Sunday as a "next-generation thought leader," and The New York Times named her "a new role model." She appears regularly as an expert on The Dr. Oz Show and co-hosted the Guinness World Record largest guided meditation with Deepak Chopra. In January 2017 Gabby launches her sixth book entitled, Judgment Detox. Sharing a passion for Kundalini Yoga and commitment to spreading love, Gabby was honored to collaborate with Satya by co-designing the the Spirit Junkie Collection.
Things to know:
Favorite Symbol: Sun for vitality & leadership
Favorite Gemstone: Black Onyx for endurance, perseverance, grounding
Spirit Animal: Owl
Sun Sign: Scorpio
Moon Sign: Aries
Rising Sign: Sagittarius
Elena Brower
Mama, author, yoga teacher and speaker, Elena Brower is influenced by several yoga traditions and recognized internationally for her expertise in offering practices for approaching our world with realistic reverence.
She is the author of Art of Attention, a yoga workbook that has been translated into six languages and the creator of Teach.yoga, a virtual home for yoga teachers worldwide. Her latest book, Practice You, will be released in fall 2017.
Things to know:
Favorite Symbol : Moon - Nourishment, protection & goddess
Favorite Gemstone: So hard! Rose Quartz? I love them all
Spirit Animal: White Owl
Sun Sign: Libra
Moon Sign: Aries
Rising Sign: Capricorn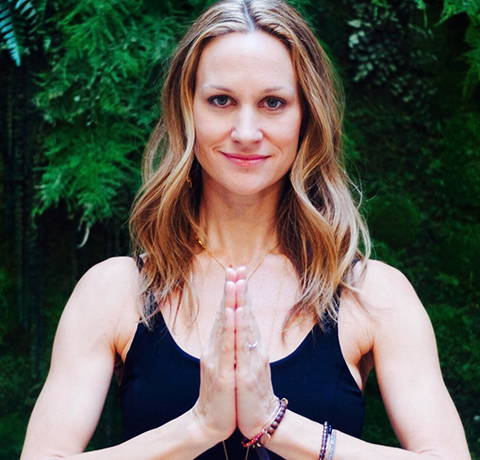 Sarah Finger
Sarah Finger is the co-founder of ISHTA Yoga and the private yoga teacher of Dr. Deepak Chopra. She recently co-created an online course, "Finding Connection Through Yoga," with Dr. Chopra in partnership with Yoga Journal and The Chopra Center. She teaches trainings, workshops, and retreats internationally with her husband, Yoga Master Alan Finger, and is a featured expert on Jiyo, a revolutionary new digital platform that brings health and wellness to online communities all over the world. Sarah is on the Board of Directors for Exhale to Inhale, a non-profit organization that teaches yoga to survivors of domestic violence. Her daughter, who is also called Satya, inspires her every day to live a life based on love and unbound potential.
Things to know:
Favorite Symbol: Mandala for knowledge & balance
Favorite Gemstone: The pearl because it is feminine, soft, and luminous like the moon.
Spirit Animal: Swan
Sun Sign: Aquarius
Moon Sign: Gemini
Rising Sign: Libra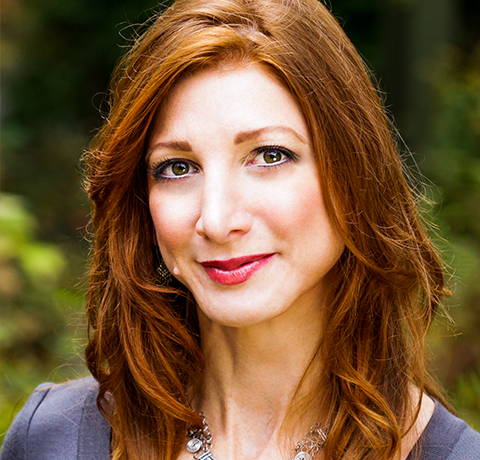 Rebecca Gordon
Rebecca Gordon is a celebrated and world-renowned astrologer, founder of the My Path Astrology School, author, and resident horoscope columnist at Harper's Bazaar. From bringing astrology to your health on The Dr. Oz Show to writing books, and giving consultations, Rebecca engages a range of audiences on the natural cycles and how to incorporate them for a more graceful, enriched and meaningful existence. Known as New York's #1 lifestyle astrologer, Rebecca has a penchant for both science and spirit, merging the two with an unmistakable accuracy, passion, and the grounded wisdom of a Virgo. Her newly released astrology book co-authored by Stephanie Marango MD titled 'Your Body and the Stars', features the intersection between health, the body and astrology. When she is not translating the stars, Rebecca loves to dance, practice Kundalini Yoga, travel without a map and play the cello!
Things to know:
Favorite Symbol: Mandala for knowledge & balance
Favorite Gemstone: Citrine! It reminds me of the Sun and our inner Sun. The Radiance. Light.
Spirit Animal: Eagle
Sun Sign: Virgo
Moon Sign: Cancer
Rising Sign: Leo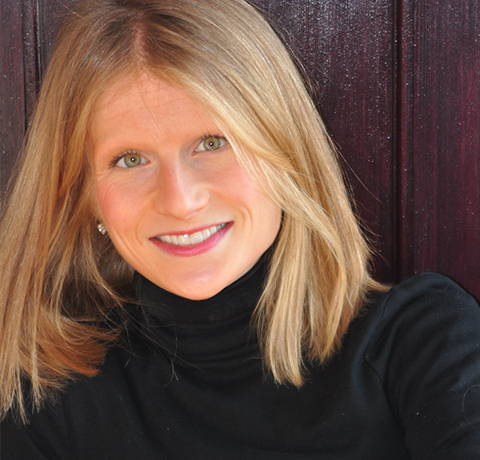 Amie Valpone
Amie Valpone is the founder of TheHealthyApple.com; and best-selling author of Eating Clean: The 21-Day Plan to Detox, Fight Inflammation, and Reset Your Body. She is a Manhattan Celebrity Chef, Nutrition Expert, Wellness Consultant and Motivational Speaker specializing in simple gluten-free, soy-free and dairy-free 'Clean Eating' recipes. Amie recently healed herself from a decade of chronic pain and shares her story of how Clean Eating and Detox saved her life. On the weekends she enjoys cooking for clients, hanging out with Satya and scanning the Union Square Farmers market for the season's freshest local produce.
Things to know:
Favorite Symbol: Tree of Life for deep grouding & faith
Favorite Gemstone: Emerald for its rich color and for its abiltiy to bring wisdom and abundance
Spirit Animal: Turtle
Sun Sign: Aquarius
Moon Sign: Taurus
Rising Sign: Leo