A Benefit to support Ramana's Garden Orphanage in India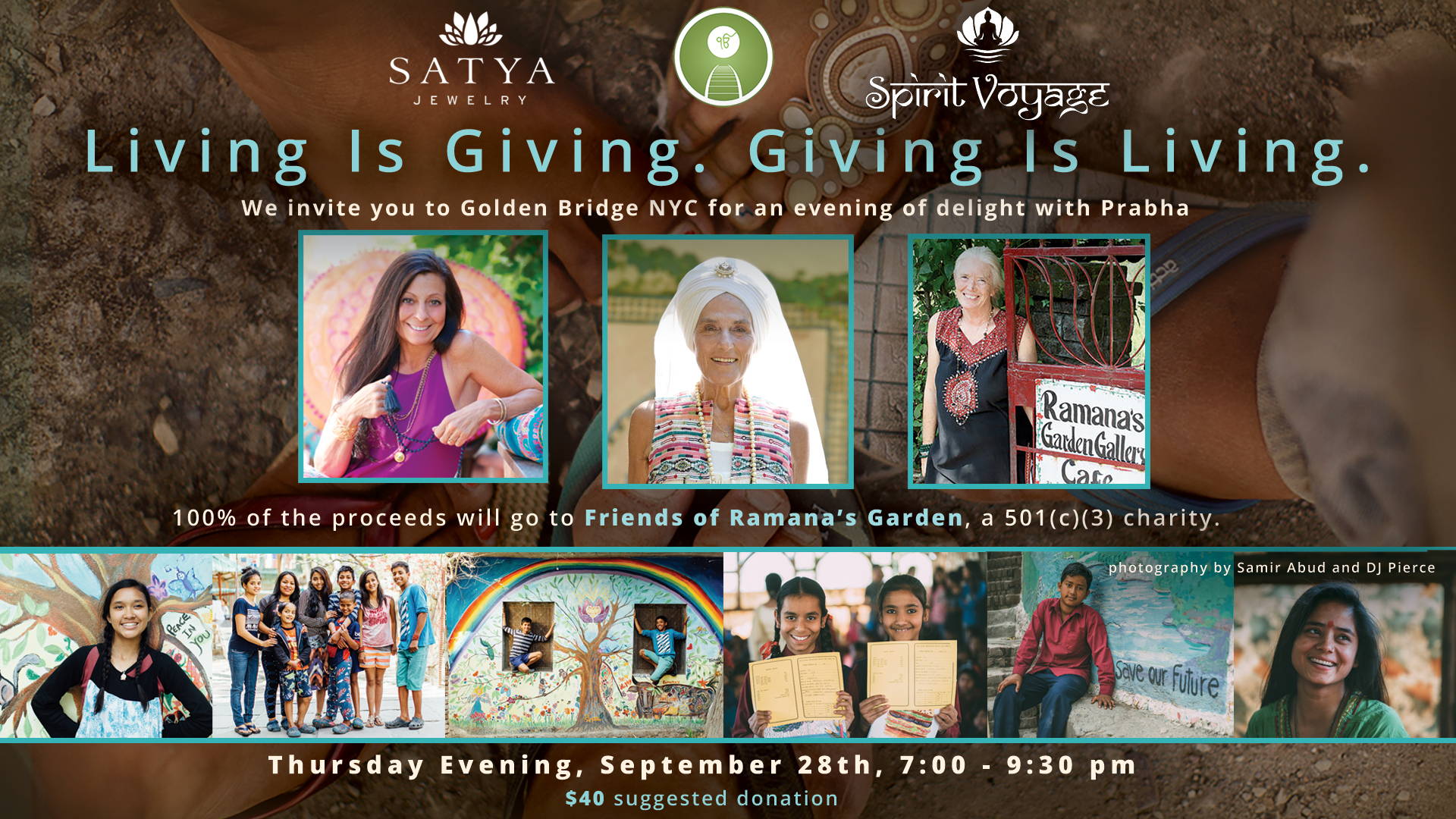 A Benefit to support Ramana's Garden Orphanage in India
Please join Gurmukh and Satya (of Satya Jewelry) in honoring a wonderful woman, Dr. Prabhavati Dwabha.

Through God's Grace, serving in India for 34 years, Prabha founded Ramana's Garden, a home for almost 300 children from age 4 through college graduates, in Rishikesh, India, high above the Ganga River.

Hundreds of children have lived in this sacred home... along with cows, chickens, goats, dogs, cats. Countless world travelers have stopped to help and to eat at Ramana's Garden's organic vegetarian restaurant. The children grow the food and prepare the dishes for the restaurant.

Prabha's heart is as big as the River Ganges. She has proven nothing is impossible, and all is possible.

The evidence is clear when you look into the faces of the children whose smiles are as wide as the ocean!

We invite you to Golden Bridge NYC on September 28 for an evening of delight with Prabha including:
Kundalini Yoga with Gurmukh
Live Music by Amanbir
A beautiful video of Ramana's Garden
Prabha's inspiring storytelling
A raffle for Satya Jewelry and Sat Nam babe
Refreshments

To reserve your spot please donate $40 through The Satya Foundation. All proceeds will directly benefit Ramana's Garden.
For more information on how to donate to Ramana's Garden click the link below