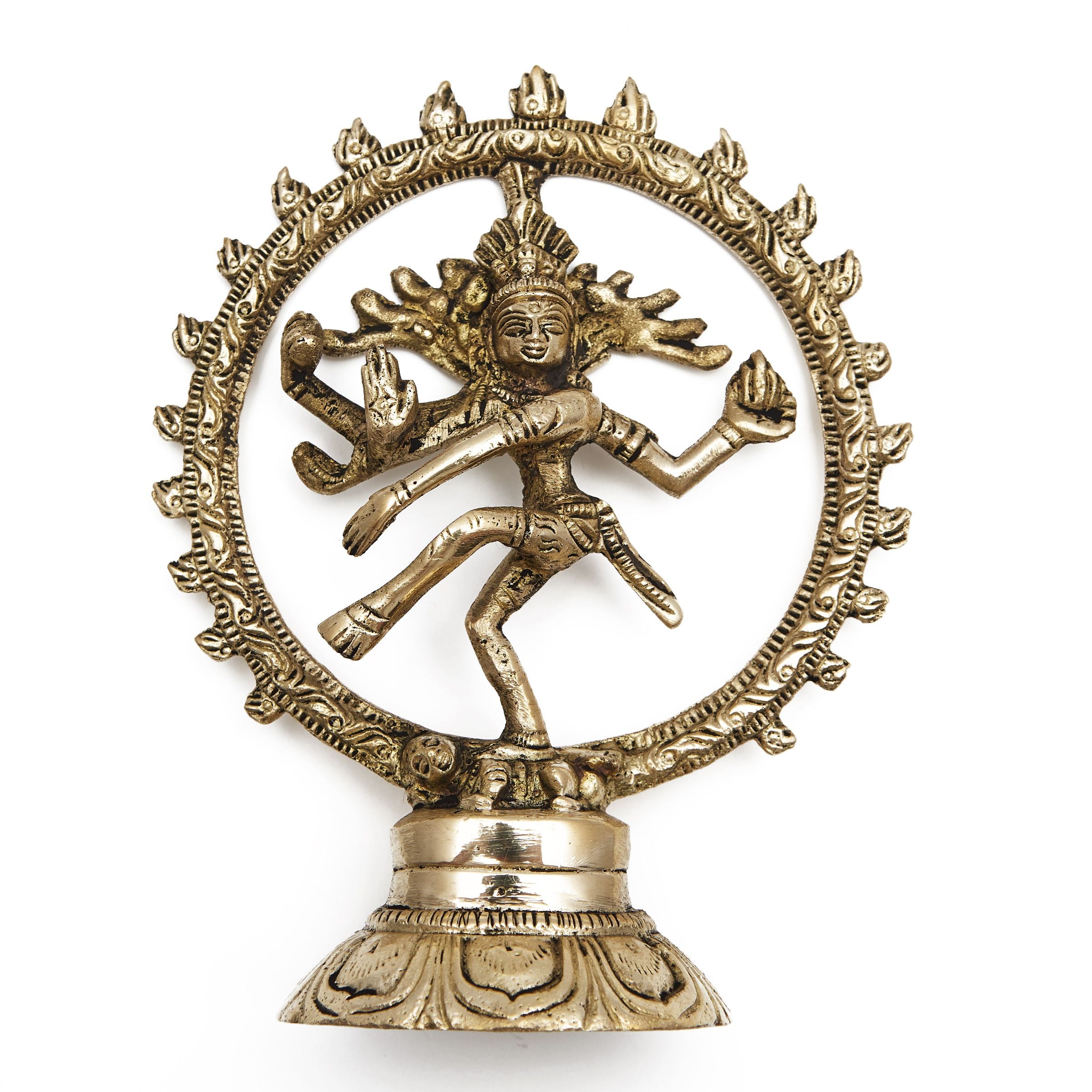 Shiva Hindu God, Brass Statue
Translation missing: en.products.product.off
Shiva - protection and transformation
Dimensions - 4 1/5in x 5 2/4in
Brass
Made in India
HS1-SHI
Shiva, or Siva is the Hindu deity which represents vast empty space or spaciousness where there are no bondages. The name Shiva in Sanskrit means, that which is not, and auspiciousness one. Shiva is one of the Trimurti - Sanskrit for three forms - the triad of Brahma (creator), Vishnu (sustainer or preserver), and Shiva (destroyer in order to construct or re-create again towards betterment). Shiva holds the power to destroy the imperfections and illusions of the universe and within our own minds, to make space for constructive compassionate change that benefits the world at large. Shiva is depicted in Yoga as a deep meditator or as the masterful lord of dance - metaphor to bring balance in the world. Shiva is linked with Parvati always by his side as the equal half and together as a balanced union.
He is depicted holding and surrounded by objects of her power:
Cobra Necklace - shedding and re-emerging, destroying and rebuilding. Third Eye - clarity, insight and higher vision - wisdom. Three Lines - ash colored white horizontal lines in three across the forehead to represent his powerful force. Trident - reminder of the Trimurti to which he functions as part of in order to bring balance in the world.

Mantra: Om Namah Shivaya Namo Namaha, repeated 108 times - signifies number of beads on a mala. Bowing to Lord Shiva for universal connection and oneness in consciousness. Na - Earth, Mah - Water, Shi -Fire, Va - Air, Ya - Space or Sky.
Shipping
Fast shipping
All orders are processed within 1-3 business days. Orders are processed Monday-Friday, excluding major holidays. Shipping time is applied after the order has been processed. 14 day return policy, exclusions apply. Read Full Policy
International Shipping
We ship Worldwide! All orders shipped outside of the United States are shipped via  DHL.
All international orders are subject to additional shipping charges based on the end country's taxes, tariffs and duties. These fees are not associated with Satya Jewelry and are to be paid by the recipient upon delivery.
MISSION DRIVEN
With each purchase you make, the Satya Foundation will provide one day's worth of shelter, education, healthcare, clothing and food to a child in India. Together, we can empower children to reach their full potential.
Learn more
Free US Shipping on orders $150+