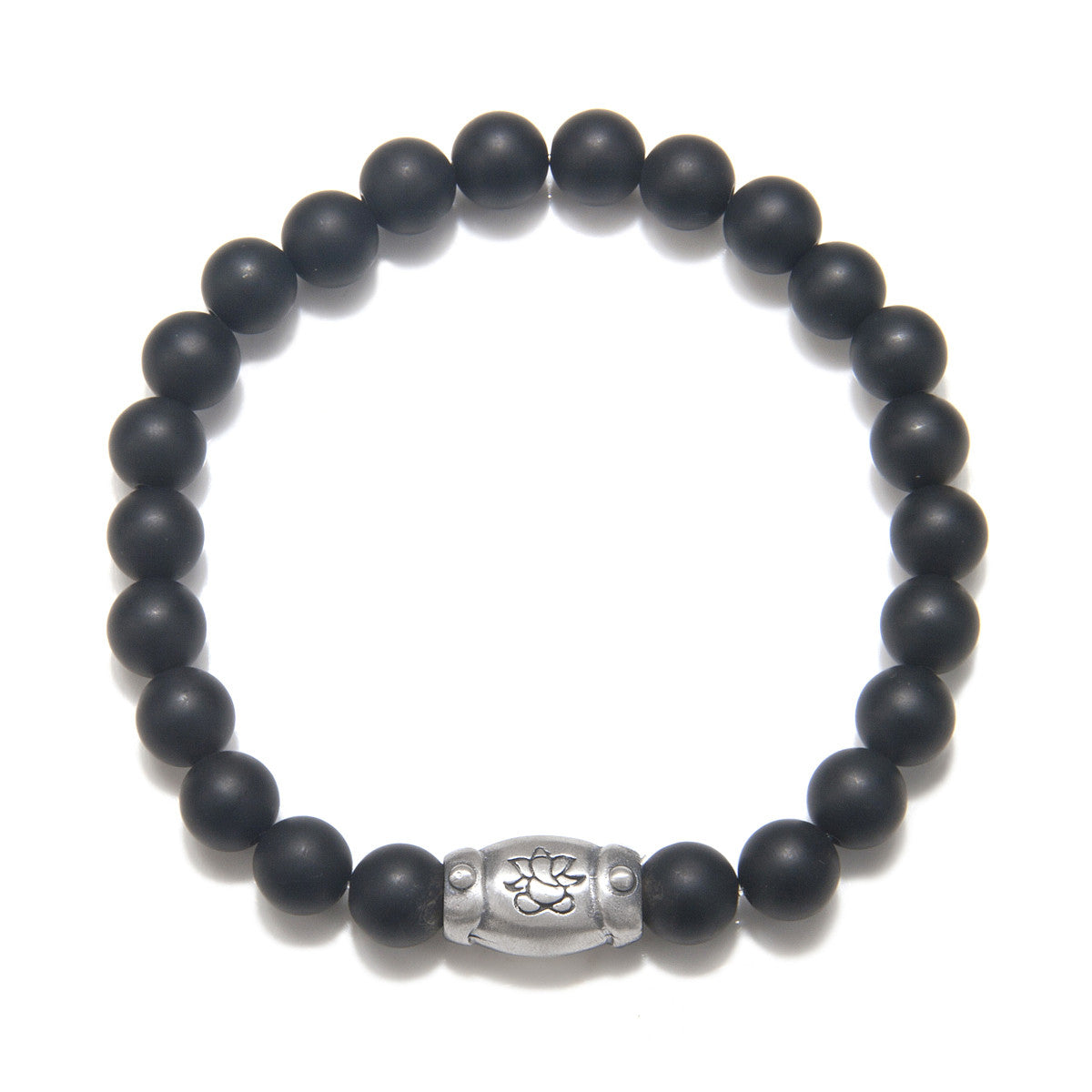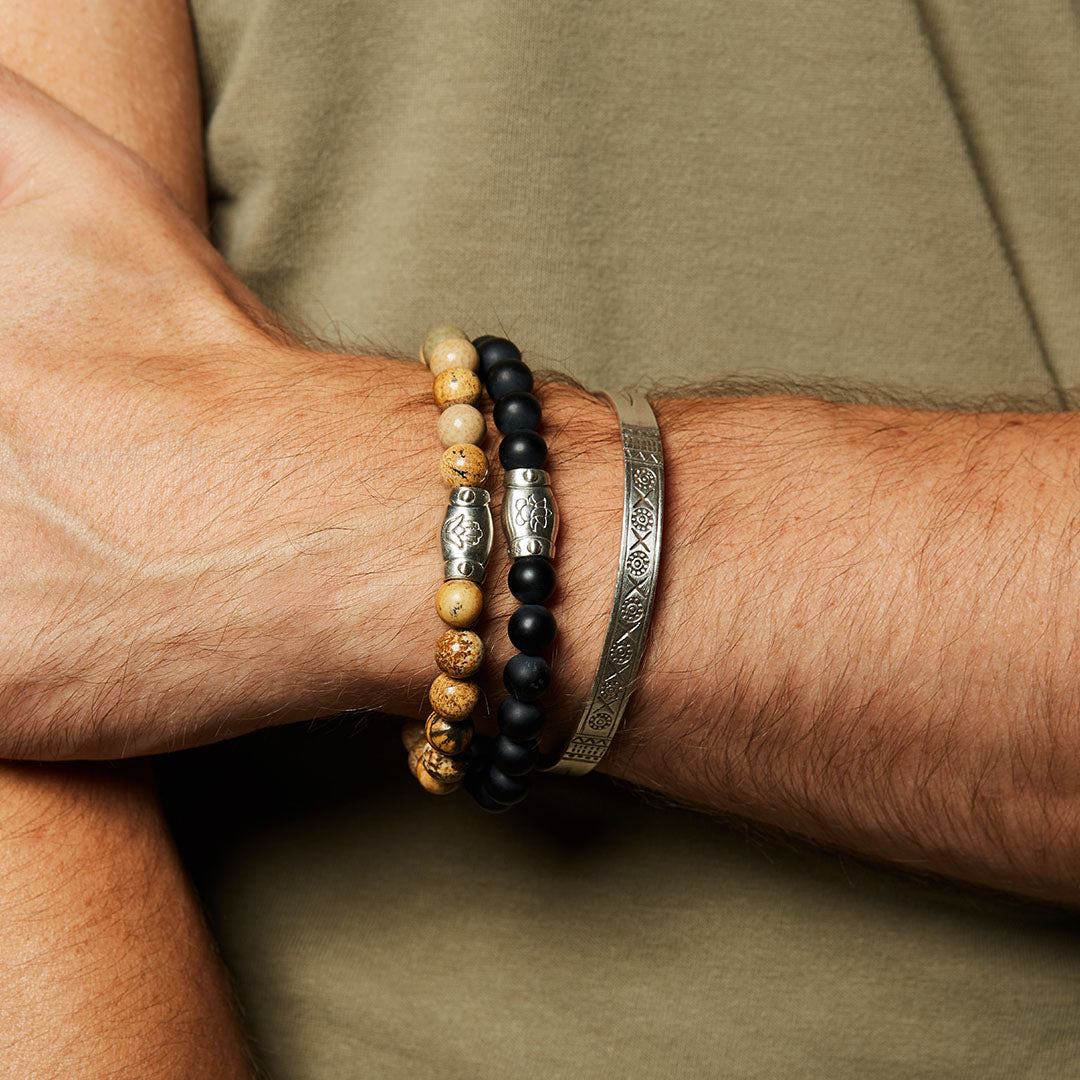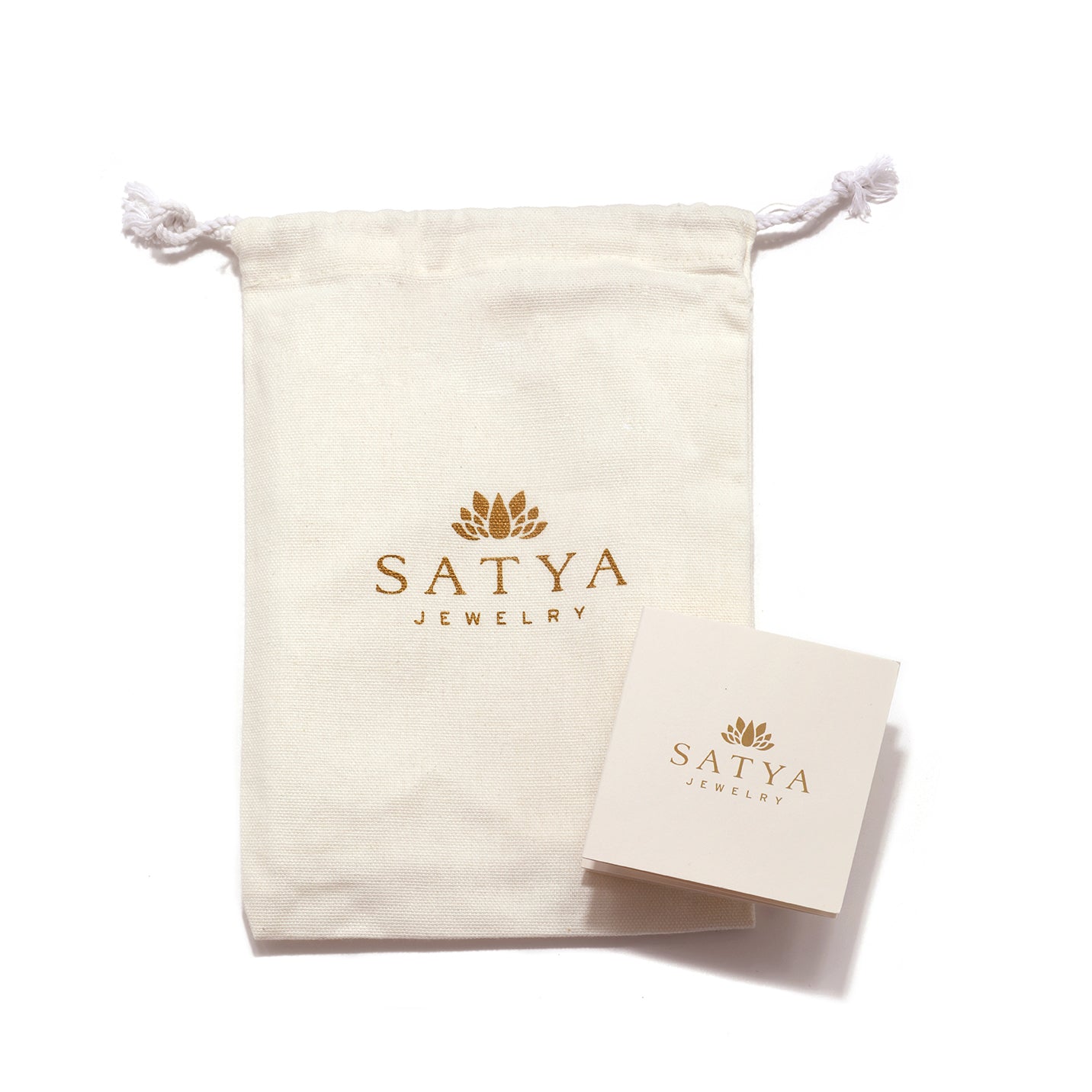 Men's Ganesha Hindu God, Black Onyx Bracelet
Translation missing: en.products.product.off
Description
Symbolism
Materials
Give Back
Matte black onyx beads add a masculine edge to this stretch bracelet, featuring a sterling silver barrel bead accent.
Ganesha, Hindu God - success, remover of obstacles
Matte onyx - endurance, perseverance, grounding
Sterling silver
Made in the USA
One year warranty
MBS2-28
About Ganesha
Ganesha - also known as Ganesh or Ganapathiâ - is the elephant-headed Hindu deity who is the remover of obstacles and the giver of success for new pursuits or auspicious beginnings. Elephants are the animals that pave the way in the forests, removing any potential obstacles and making a clear path for all other animals to pursue. The son of Shiva and Parvati, Ganesha represents the energy that is grounded and centered with sharp intelligence and wisdom.
Ganesha is seen in form holding and surrounded by objects of his power:
Prominent ears symbolize high listening quality; his discernible head imparts wisdom. A notable stomach signifies the ability to digest all, good or bad. His trunk curves towards good fortune and adaptability. Ganesha holds an axe to cut attachments that no longer serve well; his mouth and eyes signify talking less and concentrating more. Surrounded by a mouse and a snake, Ganesha reminds us to move quickly from desire and to protect our fortune.
Mantra: Om Gam Ganapathi Namo Namaha (Bowing to Lord Ganesha for wisdom and transformation). Repeat this mantra 108 times; this signifies the number of beads on a mala.
Bead size - 8mm
Bracelet length - 8"
925 sterling silver
Made in the USA
One year warranty
MBS2-28
Ganesha, Hindu god of strength and fortitude, blesses his devotees with good fortune. In his gaze, we are reminded that we have the ability to overcome obstacles on our path to truth.

Onyx is the stone of endurance, grounding, and perseverance.
Silver has symbolized feminine energy, protection, peace, and love. This precious metal has been said to strengthen psychic abilities, and because of its reflective nature, is thought to be a source of protection. Associated with the moon, silver can be used for emotional release and is considered to be nurturing and cooling.

All of our precious and semi-precious healing gemstones are rich with meaning and come in variations of color, pattern, and texture, making each piece special and unique. We do our utmost best to source gemstones that are ethically mined.
At the heart of everything we do is the desire to empower and give back. With every purchase of Satya Jewelry, we donate $1 from every order to the Satya Foundation, which provides help & opportunities to children all over the world. Since our inception, together we have raised over $1 million in donations.
Shipping
Fast shipping
All orders are processed within 1-3 business days. Orders are processed Monday-Friday, excluding major holidays. Shipping time is applied after the order has been processed. 14 day return policy, exclusions apply. Read Full Policy
International Shipping
We ship Worldwide! All orders shipped outside of the United States are shipped via  DHL.
All international orders are subject to additional shipping charges based on the end country's taxes, tariffs and duties. These fees are not associated with Satya Jewelry and are to be paid by the recipient upon delivery.
MISSION DRIVEN
With each purchase you make, the Satya Foundation will provide one day's worth of shelter, education, healthcare, clothing and food to a child in India. Together, we can empower children to reach their full potential.
Learn more
Free US Shipping on orders $150+